RPM Commercial Property Management services is comprised of a growing team of real estate professionals who develop strategic business plans to increase property performance and net operating income. Paramount to producing a high performing property is effective owner communication, positive tenant relations, a superior level of tenant retention, excellence in property operations, long-term vendor relationships, and a thorough business plan to account for property goals and objectives.
Construction Management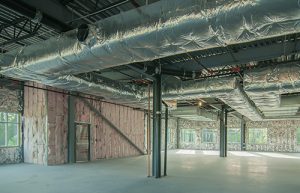 RPM takes a teamwork approach to Construction Management. We work together with the property owner, the tenants, the general contractor, subcontractors, and vendors to ensure that communication is seamless. Our knowledge of building products, costs and techniques, coupled with our ability to integrate existing building systems and infrastructure, reduces total project costs. Our commercial real estate construction management services include tenant improvements, capital improvements, property repositioning, and development proformas.
Our three-tiered construction management approach of adding value, negotiating expertise, and managing details, makes us one of the top construction management companies.